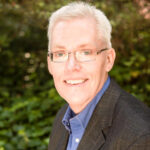 Joseph Bentz
Joseph Bentz, Ph.D., M.A., is the author of 12 New Testament Passages that Changed the Worldand six other books on Christian living. He is also the author of A Son Comes Homeand three other novels. Bentz is professor of American literature at Azusa Pacific University in Azusa, California. More information about his books and speaking is available at his website, josephbentz.com.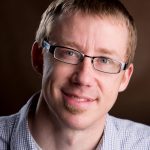 Jeremy Bond
Jeremy develops children's curriculum and educational resources for The Foundry Publishing and has more than fifteen years of ministry experience as a children's pastor at Lenexa Central Church of the Nazarene in Kansas and Bethany First Church of the Nazarene in Oklahoma. He cofounded Crazy Sheep Productions in 2009 and created a series of family devotional DVDs and television shows called Sheep Snacks. A graduate of Nazarene Theological Seminary in 2000 with a master's in Christian education, Jeremy currently lives in Kansas City, Missouri, with his wife, Becky, and their two daughters. He enjoys snacking on green olives and chocolate milk while listening to his favorite podcasts, which include Invisibilia, Revisionist History, Freakonomics, and TED Radio Hour.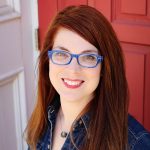 Dana Bowman
Dana is a wife, mother, teacher, writer, and runner simultaneously. The writing is only possible because her family donates loads of material. Dana spent more than twenty years as an English teacher and decided to start a writing career after she had her two children—because she had so much free time. In 2015, Dana was thrilled to be asked by Central Recovery Press to write a book about moms in recovery. Bottled: A Mom's Guide to Early Recovery, took exactly nine months to write. It is her third baby. It is much less demanding.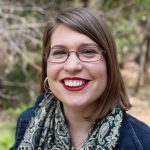 Robbie Cansler
Robbie Cansler is an ordained elder in the Church of the Nazarene. She pastors The Mission Church of the Nazarene in Hammond, Indiana, where she lives with her husband Mac. She believes radical hospitality can change the world, and tries to live that out as much as possible.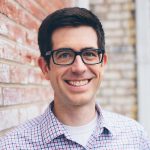 Scott Dermer
Scott Dermer serves as the pastor of the Webster Groves Church of the Nazarene in St. Louis, Missouri. He is also a Ph.D. candidate in Historical Theology at Saint Louis University, where he is writing his dissertation on St. Augustine's doctrine of grace. Scott is passionate about preaching and equipping the church to be a missional community that is deeply rooted in the historic Christian faith. He loves running and spending time with his wife and three children.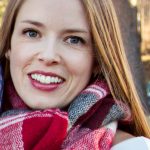 Elizabeth Graham
Elizabeth Graham is an ordained elder in the Church of the Nazarene who answered the call to full-time pastoral ministry after serving as a primary school teacher for six years. She holds her call to teach in tandem with her call to pastor in the form of ministry to entire families. Elizabeth and her husband, Jaron, co-pastor Crossroads Church of the Nazarene in Hamilton, New Zealand. They have one energetic son who is being formed daily by the body of believers. Together, they love to travel the globe, bike along the river path, eat homemade popcorn during family movie nights, and go on adventures. They blog at adventuregraham.com.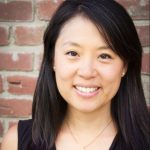 Christine Hung
Christine is the campus pastor at Trinity Church of the Nazarene in Rowland Heights, California. Christine has a love for studying Scripture and helping others interact with God's Word in a meaningful way. Her innovative approach to group inductive Bible study has been featured in the Table Magazine and the Teach 2016 SDMI conference in Ohio. She is passionate about seeing lives transformed by the love of Jesus Christ and finds it a privilege to walk alongside those experiencing seasons of difficulty. Christine takes deep joy in her husband, Albert, and their 4 children: Elijah, Micaela, Genevieve, and Nathaniel. Some of her favorite things are superhero movies, donuts, walks with the family, and preaching.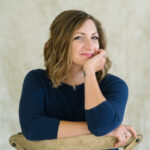 Stephanie Lobdell
Rev. Stephanie Lobdell, MDiv, is a pastor and writer. She served as co-lead pastor with her husband, Tommy, for ten years and is now the Campus Pastor at Mount Vernon Nazarene University in Ohio. She is the author of Signs of Life: Resurrecting Hope out of Ordinary Losses and co-author of Lenten Postcards. Stephanie and Tommy have two children, Josephine and Jack.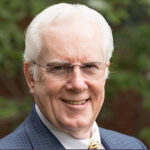 Dr. Jesse Middendorf
Dr. Jesse Middendorf currently serves as executive director for the Center for Pastoral Leadership at Nazarene Theological Seminary. He served for twenty-eight years as pastor in the Church of the Nazarene, ten of those years at Kansas City First Church. He served as district superintendent on the Northwest Oklahoma district for five years and spent twelve as a general superintendent, retiring in 2013.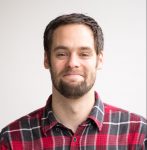 Michael R. Palmer
Michael R. Palmer is a husband, father, ordained elder, and writer who serves as pastor (along with his wife, Elizabeth) of Living Vine Church of the Nazarene in Napa, California. He is an avid Cardinals fan, lover of blues and jazz, conversational instigator, and deeply passionate about issues of justice and spiritual formation. You can follow him on Twitter at @michaelrpalmer and Facebook at @mryanpalmer85.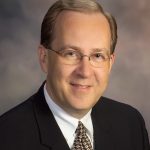 Jeren Rowell
Jeren Rowell serves as district superintendent of the Kansas City District Church of the Nazarene and has pastored more than 25 years.  Dr. Rowell has served as editor of Preacher's Magazine and contributed to numerous books.  He is the author of What's a Pastor to Do?: The Good and Difficult Work of Ministry and Thinking, Listening, Being: A Wesleyan Pastoral Theology, and These Forty Days.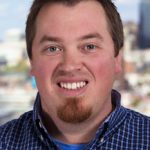 Kyle Tyler
An ordained elder in the Church of the Nazarene, Kyle spent the last decade as a pastor to kids and families. In 2016, he accepted a position overseeing curriculum and children's ministry training for The Foundry Publishing. Kyle has a wife and two super-cool daughters. He loves to play music and sports, watch movies and sports, listen to podcasts, and read lots of books. He loves to preach, teach, sing, write, tell stories, and make people laugh. He also loves Jesus. A lot.