As small groups find new ways to connect through social media, video platforms, and virtual meeting options, The Foundry has multiple resources available digitally. We hope these options help make virtual small groups as easy as possible for you and your church community.
1. Book club + free downloadable leader's guide: A virtual book club is a great way to create community during this time. Select an eBook and meet once a week to discuss a chapter. Free online leader's guides are available for select titles to make facilitating weekly discussion even easier.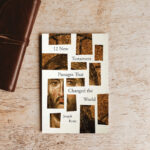 12 New Testament Passages That Changed the World
Author Joseph Bentz explores some of the most life-changing New Testament scriptures and demonstrates their ability to touch all types of people, even those who don't believe in Jesus. These twelve passages and others have reached all corners of the world, and the Spirit's life-giving breath continues to infuse them with holy power even today. Free downloadable leader's guide available.
Additional book club books:
Charitable Discourse by Dan Boone
Kings and Presidents by Tim Gaines and Shawna Songer Gaines
Nothing is Wasted: How God Redeems What is Broken by Joseph Bentz
Manna: The Call to Daily Dependence on God by Kevin Stirratt
2. Dialog Virtual Small Group led by Jesse Middendorf:  We are currently hosting a virtual small group for The Fruit of The Spirit led by Jesse Middendorf. You can still join here. You can host a watch party or share the weekly videos with your small group. We also have made five of our most popular studies available digitally. This allows participants and leaders to purchase what they need for a virtual study.
Studies available digitally: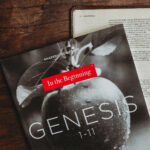 3. Studying God's word with Shaped by Scripture.
The goal of this series is to offer a simple, easy-to-follow method of systematically studying the Bible that will cause the Bible itself to play an active role in shaping our worldview. This is s great resource for individual study or in a small group who meet weekly to discuss what they have read.
Studies available digitally: Genesis 1-11, Genesis 12-27, and James.
We are continuing to work on making as many resources available to you as we can during this time of reimagining how we meet and how we continue as a community.
---

Did you know we are offering churches free digital curriculum for Sunday School? We are offering free digital versions of our adult, youth, and children's curriculum until April 5th to help equip leaders to teach virtually. You can download the lessons through the links below.