Leading a small group or teaching a Sunday school class can seem daunting. What if people don't participate in the discussion? How can you know what questions to ask? What if one person dominates the conversation? Who really has time to do all that preparation?
Fear of failure—or a memory of a bad small group experience—keeps many people from being willing to lead. But with the right approach, you may discover that leading a group is one of the most rewarding things you can do. After decades of leading small groups, Sunday school classes, and college courses, I've picked up a few tips about facilitating a successful discussion group:
1. You don't have to start from scratch. Use what is available to you! Many books designed for small group study now come with study guides or videos or other resources that will make your job easier. If you are interested in using a book for your small group, many authors write study guides that include questions and activities that can be tailored to the needs of different groups. Or you can do a topical or Scripture-based small group study, many of which are available from The Foundry Publishing.
2. Don't put anyone on the spot. Not everyone will want to participate right away, and some people are sensitive to being asked to read or pray out loud. I know a woman who avoided Sunday school for years because she feared being asked to pray publicly. It's always best to ask for volunteers rather than assume everyone will be comfortable. And if you don't get volunteers, don't sweat it! It's not personal. Either perform the task yourself or move on.
3. Target issues that connect to everyday life. People come to small groups ultimately to delve deeper into their faith, their relationships, and their biggest questions—not merely to understand a concept or a text for its own sake. Questions that welcome personal stories inspired by ideas from the book or study, or that speculate on real-world applications of the ideas being discussed, lead to productive discussions. Draw on people's experiences and wisdom, and you may be surprised how rich the discussion can become.
 4. Read portions of the text out loud, even if the group has read it beforehand. As a literature professor, I have learned the importance of repeatedly pushing people back into the text. Some members of your group will have read the book or individual study materials carefully, some will have skimmed, and others will not have read it at all. Regardless of the level of reading they have done, reading key passages together gets everybody on the same page—literally and figuratively—so that your discussion can actually be about the text rather than the group's scattered opinions.
5. If your group is large, break into smaller groups to discuss certain issues. This tactic is especially helpful in large groups where not everyone knows everyone else and may be initially shy about speaking publicly. Ask the smaller groups to discuss a question for a few minutes and then to share their reflections with the larger group. Sometimes you may want all groups to discuss the same question, but at other times it may be useful to give different questions to different groups.
6. Allow for silence, and let people write. People in group settings often feel the need to fill every moment with conversation, but sometimes the most important questions require a short time for silent reflection. If you are going to allow for that, tell the group you are going to let them think about something silently for a short time before you ask for responses. That removes the awkwardness and lets them know the silence won't go on forever. Another strategy during silence is to allow people to write. Writing allows them a chance to think, reflect, and go deeper than they might with an off-the-cuff verbal response. It also could make introverts feel more comfortable participating in verbal discussion after they have had time to think about what they want to say. Many studies include spaces to write responses, so utilize these spaces for times of reflection.
7. Ask permission to moderate the discussion. It's easy to get bogged down on one question or idea, so sometimes you as the facilitator have to decide to move on. I always ask my group at the beginning of a study to allow me to moderate the discussion and move on when we need to. I tell them I am asking ahead of time so they know that, when it does happen, it's not personal but for the benefit of the larger group.
 8. Be comfortable throwing out your original plan if you need to. Many studies and leader's guides supply a lesson plan, but that doesn't mean you have to follow it to a T. I always prepare more than we have time to do so I can make changes according to group dynamics or based on how discussions play out. Sometimes the responses of the group prompt me to add something, delete something, or change the order in which I do things, and that's okay. Preparation and flexibility don't have to be mutually exclusive.
You don't have to be an expert to lead a group! If you think of yourself as the facilitator, not the star, you will create a group that people will be eager to attend and call their own.
---
Best Selling Small Group Resources: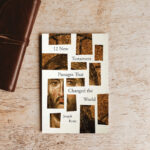 12 New Testament Passages That Changed the World comes with a free leaders guide. Explore some of the most life-changing New Testament scriptures and their power to touch all types of people, even those who don't believe in Jesus.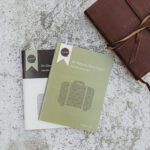 The Dialog Series offers 7 week topical and Scriptural studies that generate meaningful conversations. Studies include The Beatitudes, Christian Disciplines, Holy Living, The Fruit of The Spirit and more.
New Release in Small Group Resources: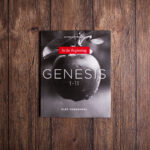 Shaped by Scripture dives deeper into Scripture, encouraging faithful hearing of God's Word that leads to a faithful response from God's people.