We are excited to introduce our new advent resource for 2021, Come Peasant, King.  Last year, as communities met remotely during unprecedented times, we witnessed hundreds of churches journey together in new ways through the Advent season.
Advent is an intentional season marked by reflections on hope, peace, joy, and love as we remember and anticipate the coming of Christ, but Advent is not marked only by reflection and waiting. During this uniquely Christian season, disciples of Jesus are also called to act in specific ways that, however small, God wants to use for kingdom purposes. This year, Olivia Metcalf partnered with The Foundry, writing our four-week devotional on these themes of Advent.
Along with the devotional, we will be offering downloadable resources for pastors, children's leaders, and youth leaders.
Here is a quick sneak peek at what is included in this years Advent resource: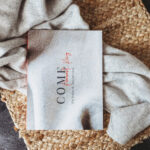 Come Peasant, King: An Advent Devotional  Come Peasant, King is a four-week devotional journey that weaves together Scripture, reflections, prayer, and interactive moments around the themes of Advent. Daily readings and reflections are written by Olivia Metcalf.
Available at a 50% discount in packs of 10 for church communities.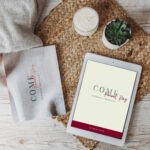 Come Peasant, King: A Pastor's Resource This download provides supplements for the Come Peasant, King devotional book, including weekly sermon outlines for each Sunday of Advent; Advent candle readings; and a service outline for Christmas Eve. Also included are promotional materials to use in your church as you prepare for the beginning of Advent.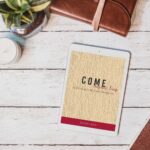 Come Peasant, King: A Children's Ministry Resource Use the Children's Ministry Resource alongside the Come Peasant, King devotional book by Olivia Metcalf to engage your kids in the spirit of anticipation and participation that mark the hope, peace, joy, and love of Advent. The download includes sermon outlines, at-home daily activities, a worship song with video, family worship experiences, and more.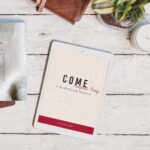 Come Peasant, King: A Youth Ministry Resource Use the Youth Ministry Resource alongside Olivia Metcalf's Come Peasant, King daily devotional and the Pastor's Resource download to bring your teens into the spirit of the season alongside the rest of your congregation.
The Youth Ministry Resource offers creative suggestions for engagement with the four main themes of hope, peace, joy, and love through prayer stations, thought-provoking games, prompts to jumpstart at-home family conversations, and ideas for social media.