Last Advent, thousands of people joined us in our Advent study, Long-Expected Jesus. While it may still be warm outside, we have already started working on our 2018 Advent resource and are excited to announce this year's theme, A Thrill of Hope!
Hope is a word we see sprinkled throughout messages of the holiday season on Christmas cards, coffee mugs, and candles. But what is hope, really? Optimism? Positive thinking? Blind faith? What if hope were something more than any of these–something not only thrilling but life-changing?
We are excited to journey with churches and individuals this Advent season as we discover the hope revealed in Christ.
This year, along with our downloadable Pastor's Resource, we are offering a devotional book for individuals and a children's storybook devotional.
Here is a quick sneak peek at what is included in this years Advent resource: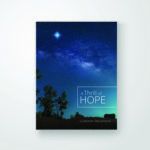 A Thrill of Hope: An Advent Devotional
Daily readings and reflections written by respected authors and pastors such as Dan Boone, Carla Sunberg, Jon Middendorf, and more.
Available at a 50% discount in packs of 10 for church communities.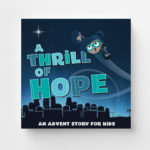 A Thrill of Hope: An Advent Story for Kids
Written through the eyes of Hope, a child of a very important inn keeper, as she meets some very important guests. This storybook includes an Advent calendar, coloring pages, and Hope's story!
Available at a 50% discount in packs of 10 for church communities.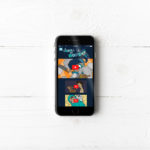 A Thrill of Hope Kids App
Download the FREE Thrill of Hope app so your kids can learn Hope's songs each week!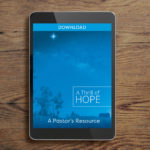 A Thrill of Hope Pastor's Resource
This years pastor's resource download includes even more, with Family Worship Activities, Children's Church Outlines, Sermon Outlines, a Christmas Eve Service Outline, Candle Readings, a promo video, Individual Reading Plan, Social Media Graphics, and PowerPoint Backgrounds!
A Thrill of Hope is available for pre-order and you can check out a sample of the devotional book here!
We can't wait to journey through the Advent season with you again this year!