We are excited to announce our new community-wide study for churches and small groups that will be available spring 2022:  Praying with Jesus. In Praying with Jesus, author Michael Lodahl explores the most well-known prayer in the Bible, the Lord's Prayer.
The devotional breaks down the Lord's Prayer line by line, infusing fresh meaning into these ancient words. The added biblical context, theological background, and cultural understanding will bring new life to your corporate recitations of this well-known prayer. Praying with Jesus is also available for faith communities in discounted packs of 5.
Children can join the church community in praying the Lord's Prayer through their own book, Praying with Jesus: The Lord's Prayer for Kids.
We are also providing ministry downloads for children, youth and adults. The pastor's downloadable resource includes weekly sermon outlines, small group discussion guides, powerpoint backgrounds, a promo video and more.
Help children learn how they can talk to God with the children's ministry downloadable resource. The Children's Ministry Resource pairs well with the children's book and offers creative suggestions for children's sermons and take-home activities that tie into the weekly sermon outlines.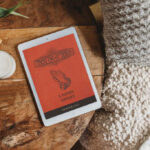 Encourage your teens engage in the Lord's Prayer with The Youth Ministry  Resource. This resource includes teaching outlines, thought-provoking games, prompts to jumpstart at-home family conversations, and ideas for social media engagement.
Join Christians across the globe and down through history in Praying with Jesus to discover the power and purpose behind the prayer that Jesus has modeled for the children of God.