This is an excerpt from The Foundry's recent release The Praying Pastor, by David A. Busic. Now Available.
_________________________________________________________________________________
There is a difference between "a pastor who prays" and "a praying pastor." Ponder that statement carefully. At first glance, it may appear to be a minor difference of semantics or a witty wordplay. But I am convinced that the two phrases are dissimilar at best and divergent at worst. They are not the same. The purpose of this book is to demonstrate the distinction in both the phrase and the practice.
Every pastor prays. We pray in worship services, at hospital bedsides, and before committee meetings. We pray at weddings, funerals, and sporting events. We pray over JELL-O salads at church potlucks and over newborn babies in maternity wards. We pray in person, over the phone, and through texts and emails. One could say we are professional pray-ers many times over. It's in our job description. As pastors, we pray.
But being a pastor who prays and being a praying pastor are not the same. A praying pastor engages in more than the ceremonial and the expected. A praying pastor immerses the vocation of pastoring—indeed, their entire existence—in the life of prayer. The praying pastor recognizes that prayer is not a duty to perform, a precursor for an action plan, or an add-on blessing to the already decided but that prayer is as essential an act for ministry as oxygen is for breathing. Imagine my surprise, then, when Eugene Peterson, the quintessential teacher of pastors, made the alarming acknowledgment that, "Most pastoral work actually erodes prayer." What could he possibly mean? Certainly, he wasn't referring to the high calling of pastoral ministry and the accompanying time-tested acts of service necessary for shepherding a flock. He is fully aware that the vocational holiness of pastoring requires prayer. Instead, Peterson was describing the expectations—from others and self-imposed—of what it means to be a busy pastor of a growing church.
Few pastors make the conscious decision to be busy at the expense of excluding prayer and eliminating flexibility. It just happens. Calendars fill up without much effort on our part, and if the truth be told, with the exception of Sundays, much of our weekly work can begin to feel strangely secularized. I don't think it is necessary for me to tell pastors how it happens or even why. But we all feel the void when prayer is pushed to the margins. Peterson goes on to say that, when pastors lose their practice of prayer, they soon enter into the habit of being messiah—doing the work of God for God, resolving problems, fixing people, and oiling the machinery of church-as-we-have-come-to-expect-it. It is work we are generally good at, indeed, that we have been well trained to do. But this messianic version of pastoring quickly leads to frustrated and exhausted laity and worn down, burned-out pastors. In the words of renowned pastor Earl Lee, "Burnout is the stress and fatigue of the incorrectly committed."
I was a lead pastor for three churches over a span of eighteen years. All three churches were healthy and growing. Many people in all three churches were saved, baptized, discipled, sanctified, called into ministry, and engaged in their local communities. They were faithful and fruitful congregations, to the glory of God. And I think I was a good pastor, conscientious and careful, purposeful and disciplined. But if there is one thing I would change if I were to pastor again, I would be a praying pastor.
I certainly went through seasons of being a praying pastor, usually driven by particularly heavy burdens, stressful weeks, or crises too big for me to handle alone. But the rest of the time (which turned out to be most of the time), I prayed generally for God to help me and bless my efforts. I then proceeded to depend on my own giftedness, aptitude, people skills, and intuition to get the job done. I wasn't trying to be disobedient, and I even went through periods when I felt guilty enough about my lack of prayer that I adjusted accordingly (typically starting January 1 or Ash Wednesday). But most of it was temporary and didn't seem to last far beyond the current conflict or refreshed commitment to do better.
I'm not trying to be overly hard on myself. I was growing in my understanding and in my life of prayer. In hindsight, I realize that much of my prayer life as a pastor was dependent on what I could and could not control. The truth is, as a lead pastor, in most circumstances I could alter the trajectory of a congregation in a few months. I could preach sermons, cast vision, raise funds, call meetings, and have any number of conversations with influencers. I had access to key leaders and relational capital to spend. The subtle irony is that, when I had greater control, I prayed less.
Now I am a general superintendent in my denomination, and there are more than two million members who don't know me. I am an ecclesial authority at best, a figurehead at worst. I have far less control over outcomes than I ever did as the pastor of a local church. But it's not a bad thing. With less control, I am becoming a praying general superintendent. I no longer merely pray for God to bless my decisions, and then move ahead as I see fit. With less control, I feel a greater need to bathe every decision in prayer, to keep company with God, to linger in the Lord's presence without the need to fill up the air with my words, to soak in the world of Scripture, to process knowledge with discernment, and to grow deeper in my understanding and practice of intercession. In short, I am learning to lead from my knees. The upshot is not more control but greater surrender. Not more power but greater peace. Not greater determination but greater dependence with a more restful heart—and potentially, by God's grace, more lasting fruit.
One of the tricks of life is that we don't know what we could have had; we only know what we actually have. What would have and could have been different if I had been more committed to intercessory prayer as a lead pastor? Would there have been different outcomes? More enduring fruit? A more impactful harvest? I don't have many regrets from my pastoral ministry. God gave great grace, and I believe I was a good pastor. But I wish I had put more emphasis on the life of prayer and less dependence on my natural instincts, abilities, and strengths.
In rereading the classic Bible verse on slowing down, "Be still and know that I am God" (Psalm 46:10), I discovered that the Latin imperative for "be still" is vacate. In a play on words, Simon Tugwell offers a fresh paraphrase of this verse from Psalm 46: "God invites us to take a holiday, to stop being God for a while, and let him be God." Take a vacation from being God! Take a break from trying to make things happen in your own strength, and rely on God's strength instead. Those commands (and they are commands) are jet fuel for the praying pastor. There is a God, and it is not me.
---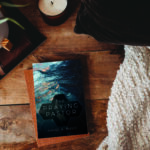 The Praying Pastor is now available for purchase on TheFoundryPublishing.com