As Lent approaches, faith communities are preparing for the 40-day journey to the cross. This year's resource, Lenten Postcards, includes a pastor's download for the entire church community that contains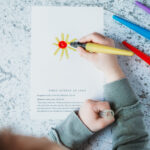 sermon outlines, children's teaching outlines, small group discussion guides, family worship activities, and more. Youth and adults are invited to read the daily reflections in the devotional book Lenten Postcards: Daily Devotions Inspired by the Book of Common Prayer, and a Scripture Art Journal is provided for children. This art journal can be used as part of age-level worship, or it can be printed, bound, and sent home for entire families to enjoy together.
Kids (and adults!) are encouraged to use the Scripture Art Journal as a means of reflection throughout the season. There is a page for each Sunday in Lent, plus Ash Wednesday, Maundy Thursday, Good Friday, and Easter. Each day includes a scripture to read and a memory verse. Participants are encouraged to use the white space to illustrate—using images or words—things that stand out to them from the reading for each day. Our hope is to allow creative young minds to experience Lent through these journals of expression and exploration. We can't wait to see what is created.
---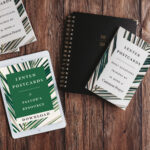 Inspired by the Book of Common Prayer, Lenten Postcards provides resources for pastors and communities to move closer to Christ through worship, prayer, reading, and participation. Purchase devotional books and the pastor's resource here.